Boxbar Portable Bar System
If you are an event organiser a venue, a caterer or business looking for a high quality professional fully functional bar system that would set you apart from the crowd then, Boxbar is what you need…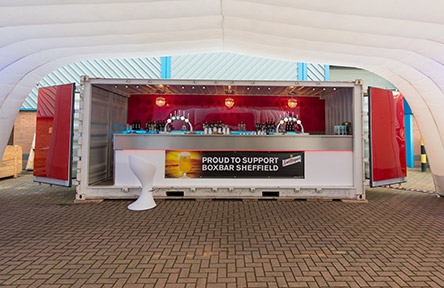 What is Boxbar?
Boxbar is a fully portable fully equipped bar system, in effect it's a portable pub that can be delivered and sited by truck in minutes and provides complete bar system.
Not only will The Boxbar provide fast efficient service, it will also provide a spectacular focal point to your event. It's quite simply a plug and play pub / cocktail bar!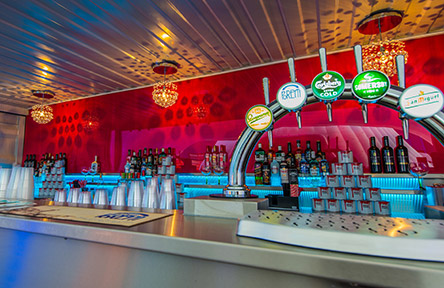 Why would we use Boxbar?
No more warm bottles, no more flat beer or larger. The Boxbar can be fully operational within minutes. Being built from a used shipping container allows you the added benefit of having an environment that is fully secure.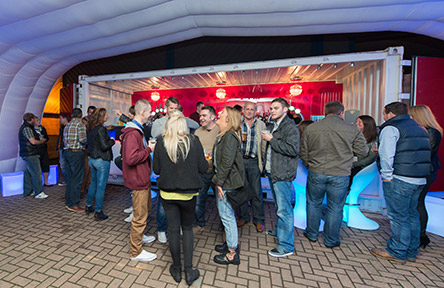 Where can we use Boxbar?
Boxbar is perfect for companies or individuals that are looking for a high end solution Weddings, Music Festivals, Corporate Events Boxbar is for you. We can site the Boxbar just about anywhere in rapid time.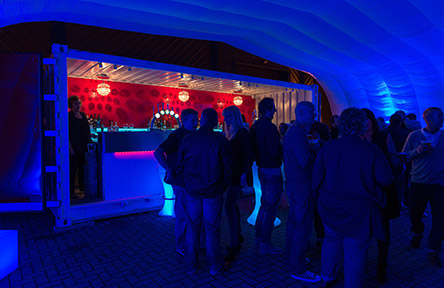 What does it cost?
The cost of rental for Boxbar starts at £2000 for a 7 day hire + delivery.
FAQ's
Any site that is relatively flat even and solid ground is fine.

As long as you can run a power cable to Boxbar you are fine.

Boxbar can be hooked up to a generator which can be provided.

Yes, Boxbar is delivered on a crane, subject to a quick viewing (or send us a photo) we can tell you if Boxbar can be sited at your event.

Yes no problem just call us to chat we can provide the complete solution for your event.

Again yes, we can provide literally whatever you require no problem.

A TENs (Temporary Events Notice) License is usually required for selling alcohol. This can be obtained from your local Council Licensing Department.

My Container Ltd can apply for a TENs License and provide a fully qualified Personal License Holder.
Technical Info
Boxbar Draft
Fully branded 20′ shipping container
5m stainless steel front bar with LED lighting
3 double keg coolers
12 line flash cooler
Python and water cooler
Pressure valves
Gas storage
2 x'C' bar beer dispenser 'sublime'
Front bar spot lights
6m stainless steel back bar
Multi-colour remote control LED lighting
Silver fridge and freezer
3 silver double bottle fridges
Coloured acrylic back wall panel
Chandelier lighting
6m x 3m awning
32a plug and play power supply (no set-up, ready to work within minutes)
Boxbar Champagne / Wine
Fully branded 40ft shipping container
Front bar with under counter bottle fridges
Back bar with under counter bottle fridges
Large storage facility
Built in unisex toilet
5m x 4m electric awning
Decking area
Various sofa seating